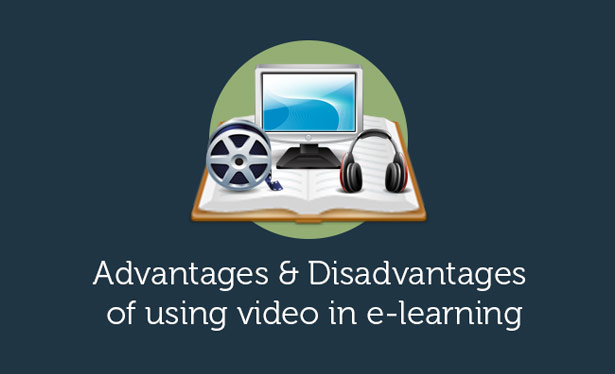 Advantages and Disadvantages of Using Videos in eLearning
Posted by Foradian — Jan 28, 2014
The use of videos in everyday life has increased to great extent, and all credit goes to the use of smartphones and laptops without which much of everyday tasks remain incomplete. With the advancement of technology, online education has undergone a sea change and supporters of e-learning are making the most of it. The use of videos in online education is one such invention. The choice of using videos in online education should be based on a lot of factors like budget, time consummation, the subject, whether the subject requires a video for learning, etc. If you are planning for including a video in your course module, you must do so only after you consider the advantages and disadvantages of it. This article is surely the right guide that you need to know the pros and cons of using video in e-learning.
The Benefits
Reading through books at times, becomes a tiring task and this is when you can take the help of videos for learning.
It has been proved that visuals are always interesting and engaging than reading through pages after pages. Hence, videos can keep students engaged in the course.
Videos are mostly very demonstration-friendly.
Students who are good visual learners will be having lot of advantages studying from videos. They can store information easily.
The training time is reduced to a great extent using videos.
The Darker Side
Using videos in e-learning courses can be expensive and time-consuming, for you have to spend money and hire people to script, edit and create the video.
Playing video can use a lot of bandwidth and take time to load.
If the video created does not match up the standards of a high quality video, then it can be distracting instead of useful.
There might be problem housing the video in case, you are unable to upload or embed videos directly as allowed by most of the learning management system.
Including video in e-learning courses require lot of researches to get a clear idea about the purpose it fulfills. It requires both time and money and so, first be clear before you go for it.